Volunteer Opportunities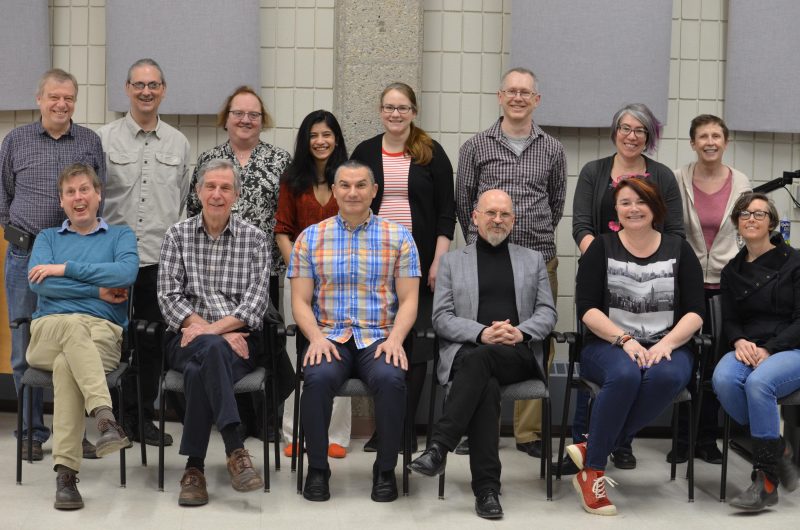 The Uni­ver­si­ty of Regi­na Fac­ul­ty Asso­ci­a­tion (URFA) is run on a vol­un­teer basis and depends on the active par­tic­i­pa­tion of its mem­bers. URFA has a num­ber of vol­un­teer com­mit­tees that ensure the suc­cess of URFA's oper­a­tions, as well as raise aware­ness of mem­ber issues and advo­cate on behalf of the membership.
Mem­bers are encour­aged to get involved with URFA com­mit­tees, or put their name for­ward for an elect­ed posi­tion on the Exec­u­tive or Coun­cil of Representatives.

If you would like to vol­un­teer, or find out more about how you can get involved, con­tact URFA at urfa@​uregina.​ca or call 306−585−4378.
Call for vol­un­teers: Trans­lat­ing URFA's Strate­gic Plan summary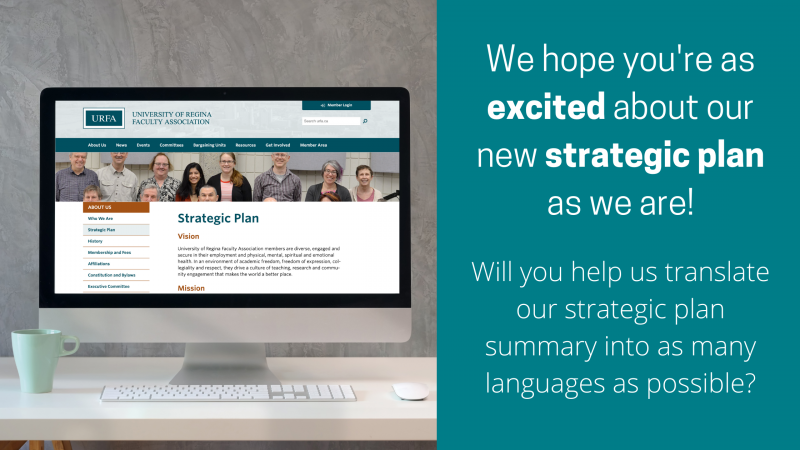 URFA is excit­ed about our new Strate­gic Plan! We are seek­ing URFA mem­bers who are will­ing to vol­un­teer to trans­late our mis­sion, vision, val­ues, and four strate­gic direc­tions into as many lan­guages as pos­si­ble. The text is 150 words. If you are inter­est­ed in trans­lat­ing these key pieces of URFA's Strate­gic Plan, please email Ellen Paul­ley, URFA Com­mu­ni­ca­tions Officer.
Call for vol­un­teers: Ana­lyz­ing COVID-

19

work­ing envi­ron­ment sur­vey results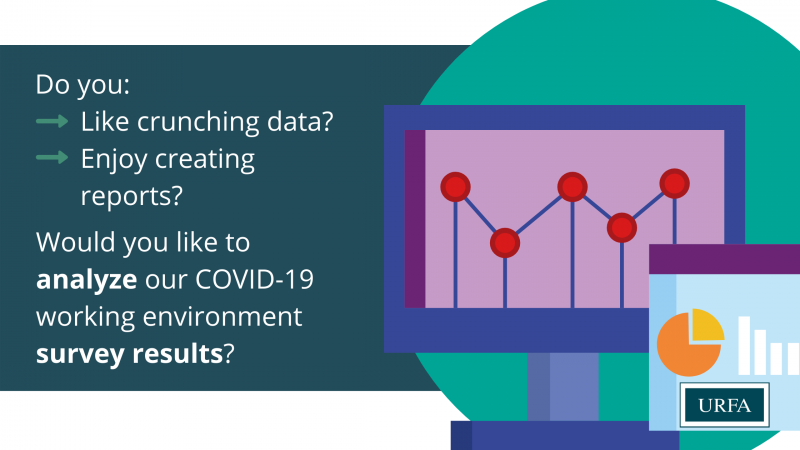 COVID-19 made a lot of things top­sy-turvy for many peo­ple, includ­ing URFA mem­bers and staff. Last fall, we dis­trib­uted a sur­vey to under­stand how your work envi­ron­ments had changed over the pre­vi­ous months and any uncer­tain­ties you may be fac­ing. Our goal was to learn about how best we, as your Fac­ul­ty Asso­ci­a­tion, can sup­port you. Thank you to every­one who filled out the survey!
Would you like to help us help URFA mem­bers by ana­lyz­ing the sur­vey results?
The results are in an Excel spread­sheet and we are seek­ing a vol­un­teer to ana­lyze the data and share find­ings in a form that can be under­stood eas­i­ly. We are hop­ing to have the analy­sis com­plet­ed by the end of March 2021. If this is a project you would like to take on or if you would like to learn more about it, please con­tact the URFA office.