Fall General Member Meeting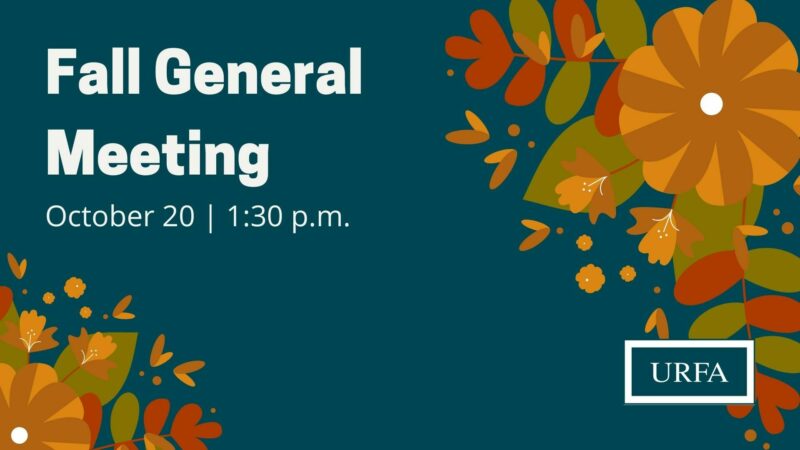 You bet­ter be-leaf that our Fall Gen­er­al Meet­ing will be a real­ly gourd time!

Join us for our Fall Gen­er­al Meet­ing on Octo­ber 20, 1:30 p.m. via Zoom. All URFA mem­bers are encour­aged to attend.

Don't leaf us hang­ing — please reg­is­ter in advance to let us know you're com­ing. After you reg­is­ter, you'll receive a con­fir­ma­tion email con­tain­ing the log in link and reg­is­tra­tion infor­ma­tion.

Down­load your meet­ing pack­age. Your pack­age is also avail­able on the mem­ber por­tal.

We look for­ward to see­ing you at the meeting!